EK-Quantum Torque Extender Static MF 14 is a premium male+female threaded extender. It is commonly used to extend a G1/4" port from a block, radiator, or any other liquid-cooling component in order to ease the process of connecting to other components and having fewer bends or inaccessible fittings at tight places.
This is not a revolvable extender.
Made from nickel-plated CNC machined brass and sealed with quality EPDM O-rings. Black and Satin Titanium Quantum Torque series fittings are intentionally not painted on the inside to reduce the level of possible pollutants in the loop.
Gold finish: the fitting barb and the compression rings are first nickel-plated, followed by the second plating with genuine gold. Both are made of CNC machined brass and the seal is made of quality rubber O-rings.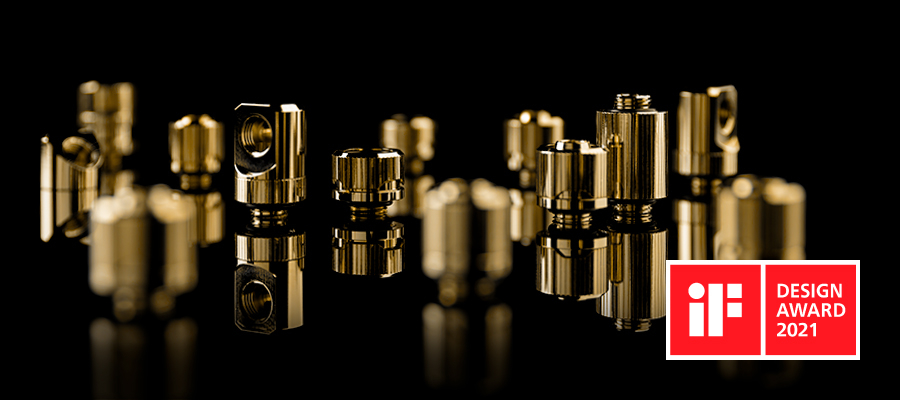 EK-Quantum Torque series products received the prestigious iF Design Award. A robust and industrial aesthetic sets the Torque family apart by highlighting the precise manufacturing processes used to create them. In addition, enthusiasts can add a unique color ring to give a personal accent to the fitting line. The Torque family of fittings offers a secure and modular system of connections between liquid cooling components and tubing within a PC. Quantum Torque series products cover angled adapters, rotary and static extenders, splitters, G1/4" plugs, drain valves, fittings, and much more.
Threading: 2 x G1/4" (Male - Female)
Thread length: 4.5mm
Diameter: 23mm
Height: 14mm
Manufacturer:
EK Waterblocks
As soon as the price of the products decreases, you will immediately know about it:
The price has not changed yet. We will show it on this chart once it changes